OIL BOILERS BY VIESSMANN
Converting fuel oil into heat
Our oil condensing boilers are reliable and efficient heating and hot water solutions. Converting fuel oil into heat, oil condensing boilers are highly efficient. They extract nearly all of the heat contained in the flue gases, turning this into additional heating energy and therefore minimising waste. In fact, Viessmann oil condensing boilers have an unbeaten high efficiency of 98 per cent*. So, using one of these appliances will help you to save energy and reduce your carbon footprint.
Our condensing oil boilers are also future-proofed. They are designed to accommodate a switchover from fossil oil to fuel oil mixed with bio-oil, meaning that they can be powered partially by renewables. In addition, the boilers in this range can be combined with Viessmann solar technology, allowing you to take advantage of free energy from the sun. Viessmann system technology guarantees that these systems will fit together seamlessly and work in harmony.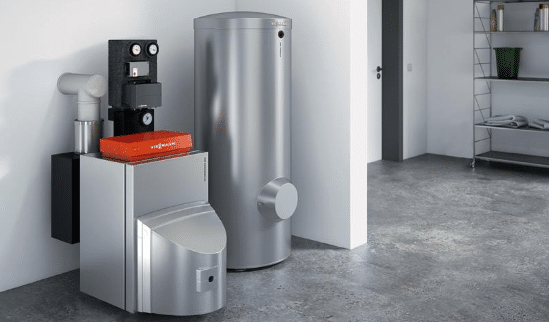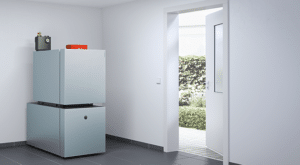 Heating with oil
By using a Viessmann condensing boiler to convert fuel oil into heat, you are making an active contribution towards using resources efficiently and saving energy, thanks to the boiler's unbeatably high efficiency of 98 percent (relative to the gross calorific value (Hs)).
Our oil condensing boilers come with the future built in. They are designed to accommodate a changeover from fossil oil to fuel oil mixed with a certain percentage of bio-oil, which means that they can be run partially on renewables.
Oil condensing boilers use state-of-the-art heating technology
Oil boilers are still one of the most frequently used heating systems. No wonder, because the fuel is rich in energy and the system is considered safe. If homeowners decide to buy a Viessmann condensing boiler for oil, they also make an active contribution to conserving resources and energy. Because with an unrivalled high efficiency, the heating oil used is converted into heat by up to 98 percent.
Viessmann oil condensing boilers are already future -proofed. Because ex works they are prepared for a switch from fossil oil only to heating oil with a proportion of bio-oil and can thus also be operated with regenerative energy sources. In this way, every owner of an oil-fired heating system with oil condensing boiler makes an active contribution to climate and environmental protection. Viessmann has the right oil condensing boiler for every heating requirement.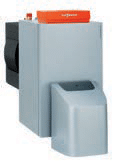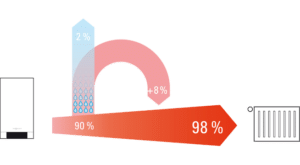 Efficient heating with oil condensing technology
The Vitodens family is our best selling range of gas condensing boilers. Compact, energy efficient and economical with a reputation for exceptional quality and reliability, they are suitable to meet the requirements and demands of every home, no matter how large or small.
Condensing technology not only utilises the heat generated by combustion as a measurable temperature of the hot gases (net calorific value), but also the water vapour content (gross calorific value). Condensing boilers are able to extract almost all of the heat contained in the flue gases and to convert it into heating energy. Condensing boilers use high performance heat exchangers. These cool the flue gases before they escape through the chimney, to the extent that the water vapour contained in these gases is deliberately condensed. This releases additional heat which is transferred into the heating system.
With this technology, an oil condensing boiler achieves a standard seasonal efficiency [to DIN] of up to 98 % (relative to Hs). An oil condensing boiler is particularly energy efficient, looking after both your wallet and the environment.
Saving up to 35% energy with a modern oil condensing boiler
Older boilers are generally inefficient and often consume much more fuel than necessary. In the UK, many heating systems over 25 years old are still in operation. By replacing a technically obsolete heating system with a highly efficient oil condensing boiler – and using this in combination with solar technology – you could reduce your energy usage by up to 35 per cent.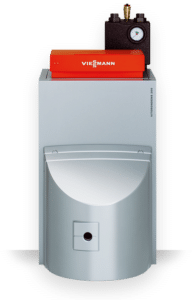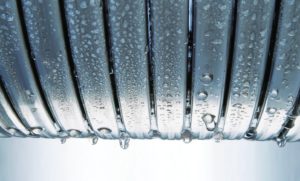 Oil condensing boiler with Inox-Radial heat exchanger
All Viessmann oil condensing boilers are equipped with the stainless steel Inox-Radial heat exchanger. This highly robust technology offers an impressive efficiency of 98 per cent and is characterised by a long service life and safe and efficient operation. Find the right oil condensing boiler for you and your heat requirements from this overview.